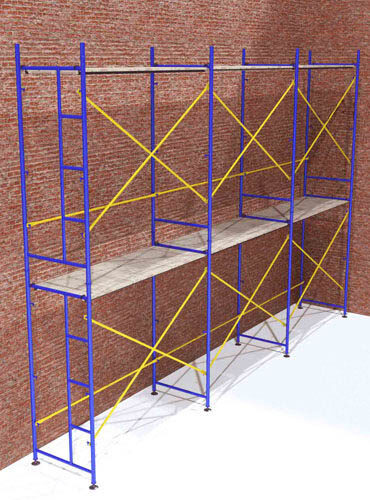 What is a scaffolding?
Scaffolding is professional equipment for repair and construction works. With their help it is convenient to place workers, tools, as well as materials at the desired height. Construction scaffolding looks like an attached frame system made of metal elements with wooden decking, which is easy enough to assemble. The construction will be indispensable for finishing, building and installation, facade and repair work.
What kind of scaffolding does Starscaff offer to buy?
The Starscaff is the largest manufacturer of scaffolding and offers to buy scaffolding from the warehouse in Kyiv at low prices and delivery all over Ukraine. We produce: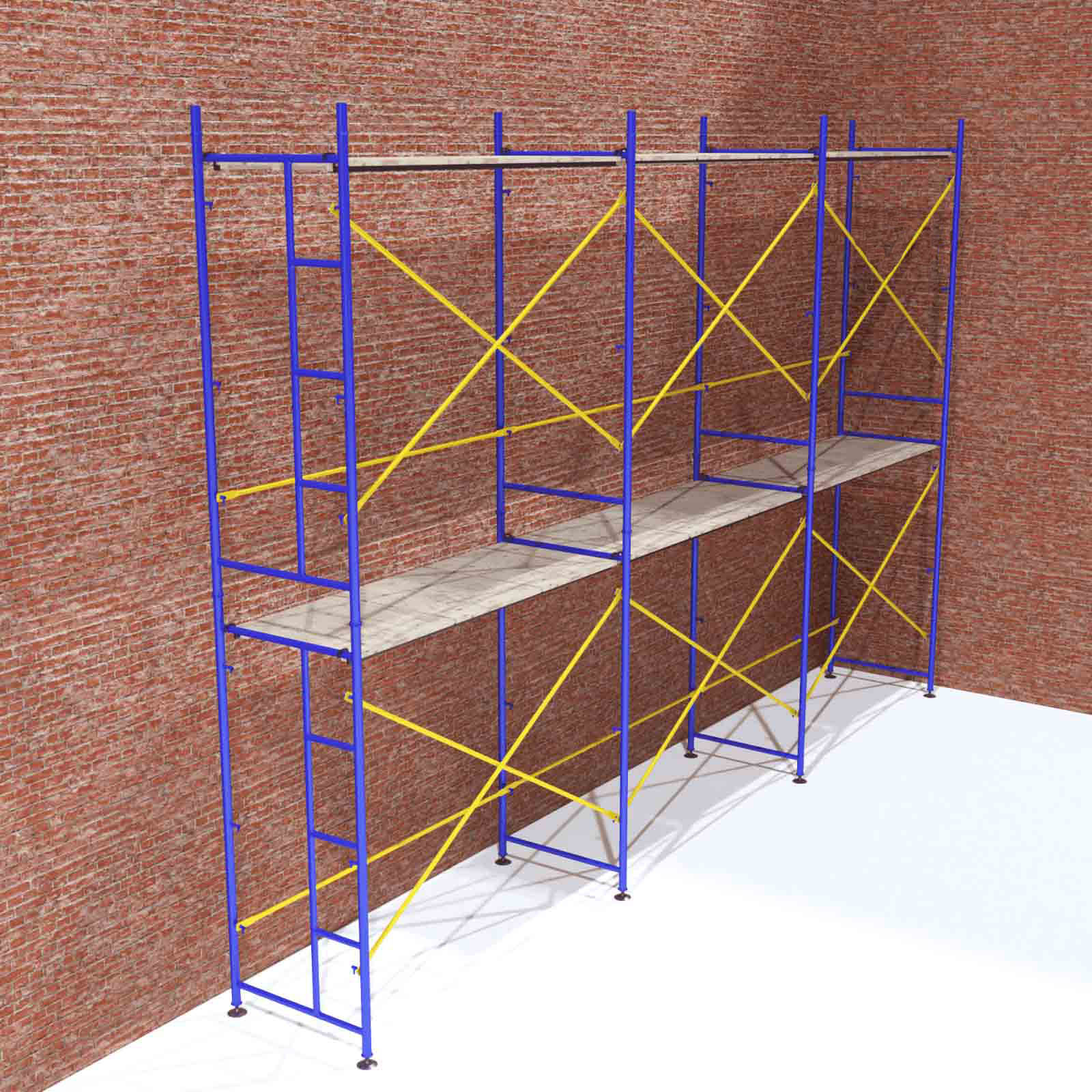 Lightweight frame scaffolding
| | |
| --- | --- |
| Max height | 131.2′ |
| Load | 440 lb/ft2 |
| Width | 3.2′ |
| Basic elements | frame with ladder, frame without ladder, diagonal and horizontal connection, transoms |
For plastering and painting, finishing work, as well as for finishing a building with a ventilated facade, light and easy to use are needed. Frame scaffolds are best suited for these types of works. Framed scaffolding is very popular and most often purchased for two main reasons: low price and simplicity of its assembly. The elements are fastened by turning a "flag", which saves you time for installation work.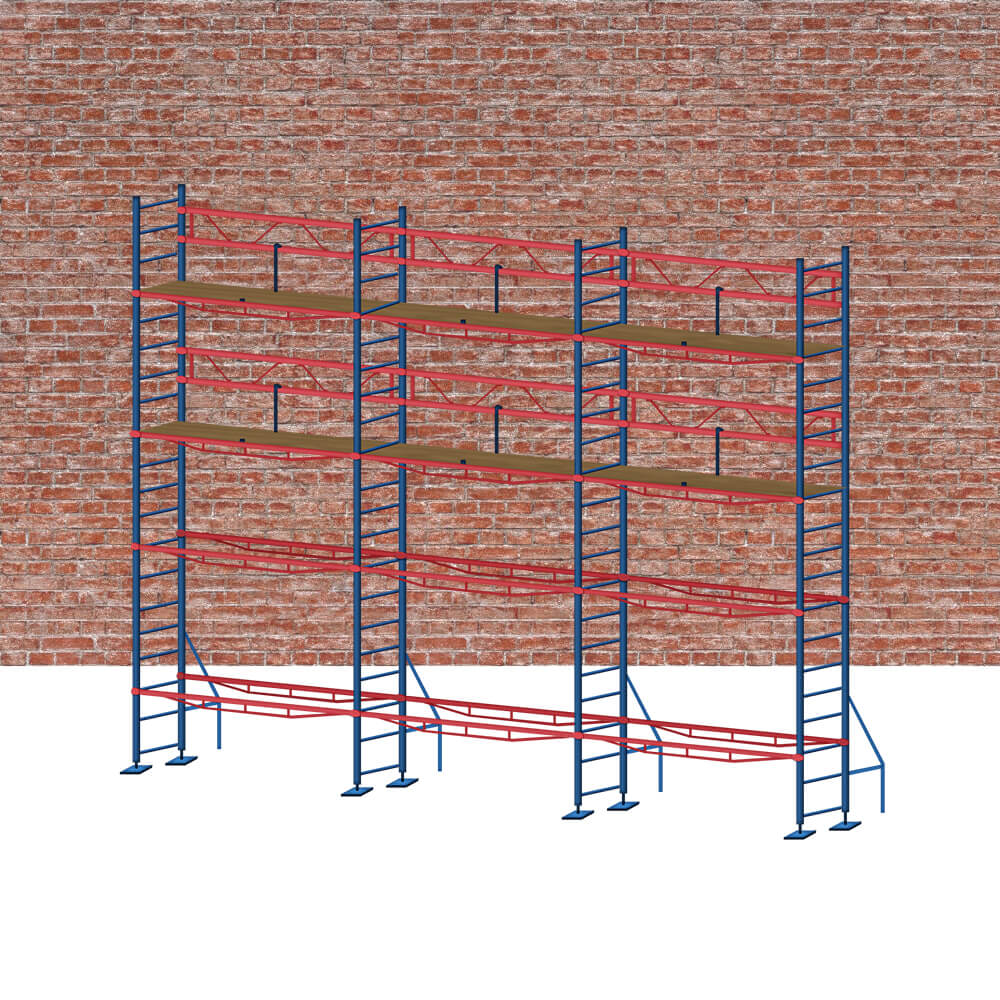 Klino collar scaffolding
| | |
| --- | --- |
| Max height | 131.2′ |
| Load | 440 lb/ft2 |
| Width | 2.4′ |
Such scaffolding is a lightweight structure that is easy to disassemble and assemble. It is a frame system consisting of individual elements. They are versatile in their application, also, they can go around any building (both inside and outside). With their help a number of different plastering, glazing, construction and other types of work can be carried out. Wedge and clamp scaffolds are made of such a durable material as high quality steel. They are widely used both in construction and reconstruction of water towers, church domes and other complex structures.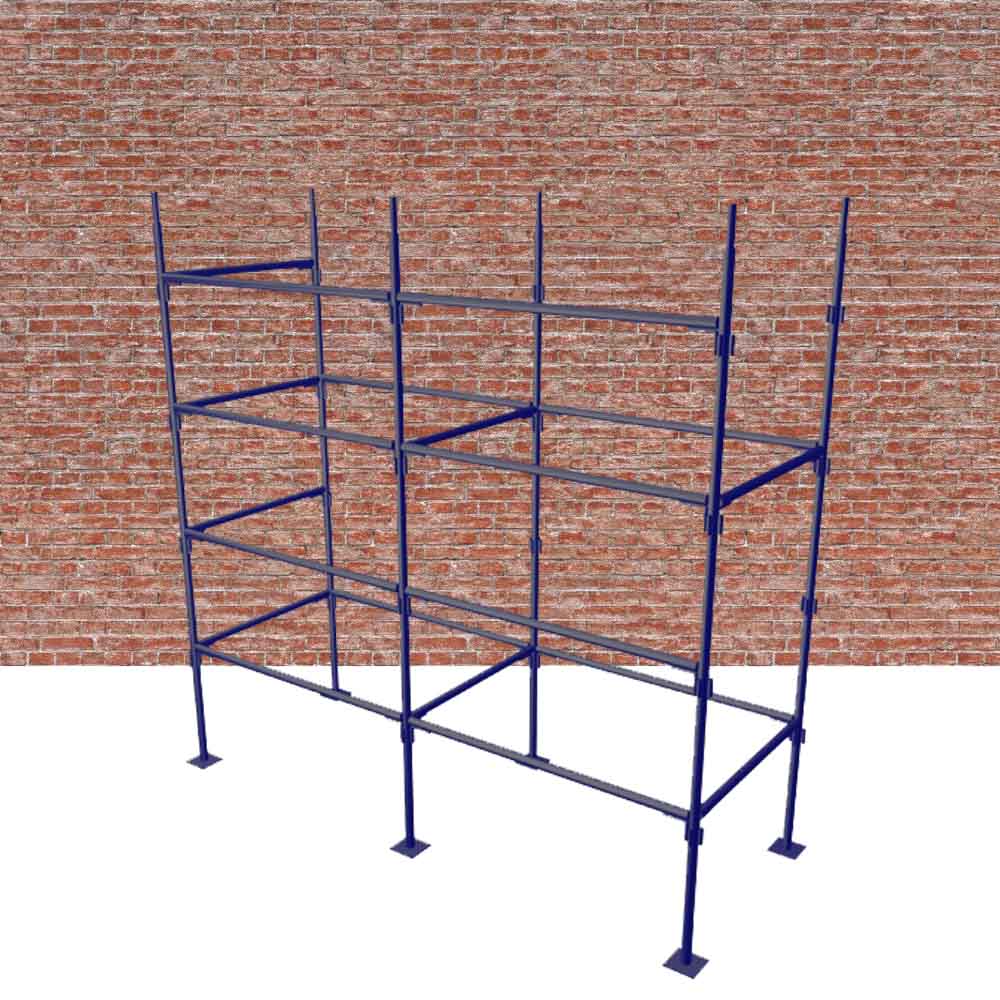 Crossbar scaffolding
| | |
| --- | --- |
| Max height | 196.8′ |
| Wall thickness | 0,1″ |
| Basic elements | posts with welded bushings, crossbars. |
The construction of the "Post-Rigel" type scaffolding is as simple to assemble as that of the frame scaffolding. Horizontal parts of this type of scaffolding are fixed by inserting pins into hollow tubes, which are welded into vertical struts. Supports are brought into the chocks from below, and each level is erected in stages. The struts, which are installed diagonally, and give the pinned scaffolding the greatest rigidity. They have high strength, but at the same time have a very light construction. They find their application, mainly in repair work on the facades of buildings, and in finishing works.
Construction scaffolding is the necessary equipment for construction and repair work at height, both inside and outside the construction site. The scaffolding is designed to accommodate builders and the necessary tools and materials. In its essence, the scaffolding is a frame system, which is assembled from standardized special elements made of metal, which are easily and quickly assembled and disassembled, if necessary or the completion of facade or finishing works.
Proper scaffolding operation and safety on the building site
Safety of working at height is the main issue that needs to be considered when using scaffolding. Company Starscaff is an expert in the field of production and sale of construction high-rise equipment, which recommends adhering to such safety points as:
Preparation of the ground during the installation of high-altitude equipment;
marking of hazardous area when erecting scaffolding
mandatory earthing of the structure;